The Christmas Eve Run and Gathering at O'Connor's
A beloved CMS tradition and one of the best events of the year!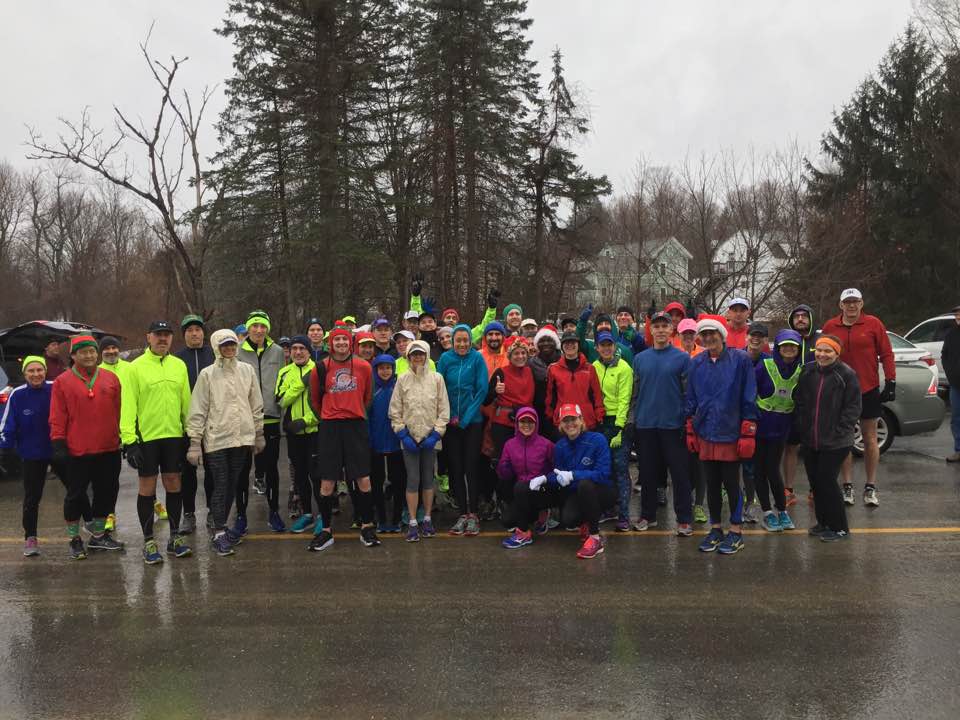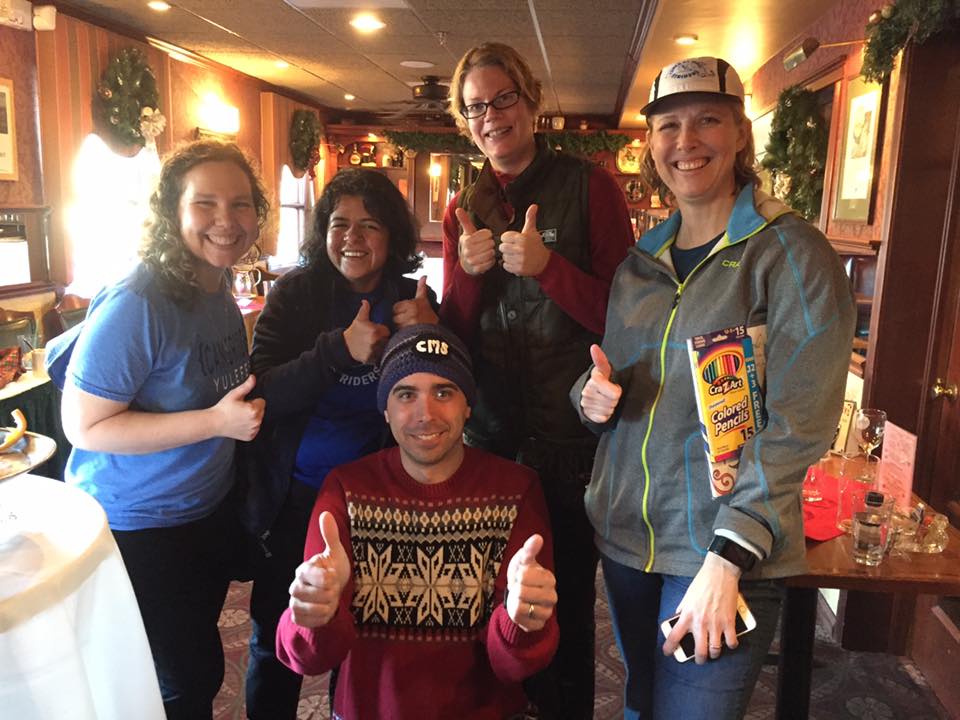 ---
The Run
: A point-to-point run from behind the Fire Station in Sterling, MA to
O'Connor's Restaurant
on the West Boylston line in Worcester, MA
The Logistics
: Your best bet is to get to O'Connor's by 11:30 and carpool. (Check Facebook for more details, but we will make space in cars for everyone.) The run starts at
Noon
. We do a small section of the Mass Central Rail Trail if it is clear of ice and snow, otherwise the course continues along Rt. 12 South, then Left on Rt. 140, and then Right onto Worcester St. to O'Connor's.
Can I run out AND back?
YES. The regular run is approximately 7.4 miles according to someone's Garmin one time. The double is more like 15, and yes, multiple people do it every year. You'll want to aim to get to the fire station before noon to run back with the group.
Not a CMS member yet?
Join today online
or bring cash/your checkbook to the restaurant, we'll have membership forms available (this also goes for all of you late with your renewals too!) at the party.
But I am slow!
It's a fun group run, and there are people at every pace. You will have plenty of people to run with no matter what, you just have to show up!
WILL THERE BE FOOD?
Of course! Delicious chowder from O'Connor's will be provided, as well as yummy snacks like veggies, cheese, crackers, and dip.
Will there be an amazing CMS raffle table?
Of course, don't ask silly questions.
How much does it cost?
The Christmas Eve run is FREE to all members! Just bring a few bucks if you'd like to tip a pint. The run, snacks, and gifts are all part of your membership.
We hope to see you there! Happy Holidays from CMS!