Ric Buxton Memorial Scholarship 5K Run/Walk
Sunday        December 3, 2017        9:30 AM
Harold N. Keith
American Legion Post 204
159 Hartwell Street, West Boylston, MA
---
$200.00 Visa Gift Card
All entries are eligible to win!! Runners, Walkers, or persons donating $25.00 to the scholarship fund.
Proceeds will benefit the Ric Buxton Memorial Scholarship Fund at Ric's alma mater, Worcester State University.
---
Richard "Ric" Buxton was an unselfish, caring individual who influenced hundreds of runners and multisport athletes. He was a teacher and coach at St. Bernard's High School in Fitchburg and St. Johns High School in Shrewsbury before pursing a successful career with the Digital Corporation. In 1994 he established Wachusett Cycle and Multisport in West Boylston, a store that succeeded because of Ric's work ethic, honesty, and outgoing personality.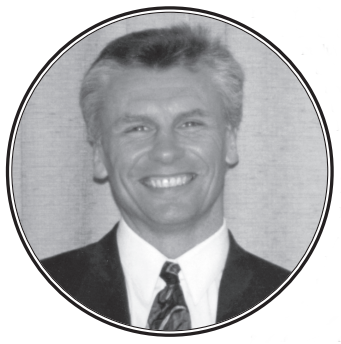 A leader of the Central Mass Striders Running Club for two decades, Ric also served as race director of the Central Mass Health Classic 10-miler and 5K race. He completed 16 marathons and competed in triathlons, including the grueling Ironman event in Florida.
Ric's skill as a coach is best demonstrated by the success of the CMS Triathlon Team that he organized and coached. Under his tutelage, the CMS Triathlon Team won the FISK Grand Prix series events six out of seven consecutive years. Ric passed away in 1998 of a pulmonary embolism following a routine surgical procedure.
As one of his friends eulogized, Ric earned the affection and respect of all who knew him. He was a unique individual who pursued his own dreams and inspired others to achieve their personal best. The Central Mass Striders established this scholarship for students involved in extracurricular activities in loving memory of Ric.
---
Location: Harold N. Keith American Legion Post 204, 159 Hartwell St., W. Boylston (registration begins at 8:30 a.m.)
Course: a 5K-loop beginning and ending at Harold N. Keith American Legion Post 204
Refreshments: Water, Fruit, and Bagels
T-Shirts: To all pre-entrants. Some possibly available day of race.
16 oz. Travel Mug to first 50 pre-registered runners.
Awards: To top finishers. Random draw prizes including a $200.00 Visa Card.
Timing + Scoring: Central Mass Striders: Results, photos, online registration, www.cmsrun.org.
Registration:  Pre-entry fee:  $25.00 (T-shirt guaranteed) Post-entry fee: $25.00 (T-shirt not guaranteed).
NEW THIS YEAR Contest: $50.00 to the Runner/Walker with the best holiday costume
Mail to: Ric Buxton Race, Central Mass Striders, PO Box 922, Worcester, MA 01613-0922
Make checks payable to: Ric Buxton 5K/CMS
For More Information: Call Karen Lemerise at 508-892-5413 or e-mail at KALemerise@Charter.net