Weekly, on Saturday Mornings 9AM
---
Location: Registration is held at the Room 126 of the Sullivan Academic Building at Worcester State University, Worcester, MA.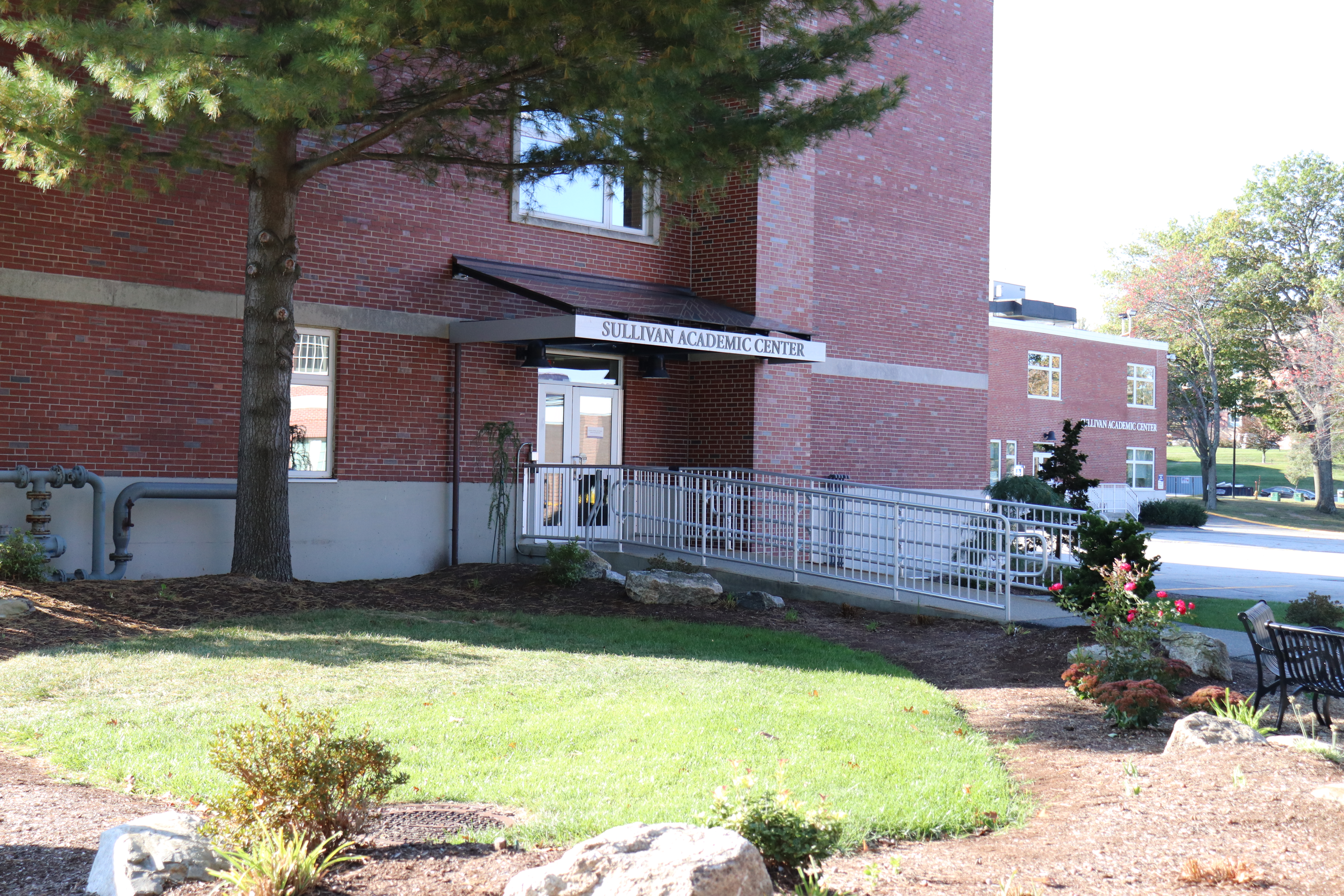 (Click picture to enlarge)

Enter the Sullivan Building on the right side of the building at this entrance. Room 126 is on your left. There will also be CMS orange traffic cones marking the way to registration.
Time: Starts promptly at 9:00 AM. Registration starts around 8:30 AM
Distance: 5K, 3.1 miles. The route that has been used for years.
Race Info: No entry forms. No applications. No T-shirts. No awards. No trophies. No ribbons. Just show up, sign up, pay up and run your tootsies off. Race times are recorded. Results are posted on the www.coolrunning.com website. Snacks, soda, and water available after the runs. Races are mostly low-key, although the occasional burner shows up and smokes the field. So, be prepared! Races are open to everybody: fast, slow, half-slow, half-fast, all races, creeds and whatever, club members, non-club members, runners, walkers, humorous and dour, happy and sad, big, tall and in-between.
Entry Fee: $5 for non-members, $3 for CMS Members, $1 for students and children $1. WSU Students run for FREE.
Prizes: Timed race with random-draw prizes and refreshments